Forgot Your Username
If you have forgotten your username, please provide your email address in the box below. We'll send you an email with your requested username. If you are having trouble, please call us toll-free at 1-800-221-0814.
Email Sent
You'll receive an email in a few minutes. Please check this email to find your requested username.
If you do not receive an email or you are having trouble logging into My Account, please call us at 1-800-221-0814.

AUSTRALIA
Located in the South Pacific, Australia is the only island-continent that is also a country. From the Great Barrier Reef—the largest living organism—and the lush Daintree Rainforest to the mammoth, sacred red rock known to the aborigines as Uluru, Australia features some of the most stunning backdrops on Earth. This diverse physical variety found across six states is complemented by vibrant modern cities including Sydney, Melbourne, and Adelaide that are juxtaposed with historic Victorian architecture and landscaping.

When the British arrived, what they didn't consider was the rich complexity of an aboriginal civilization. Australia's Aborigines believe that their people have lived here since the dawn of time—the Dreamtime—when their spiritual ancestors brought the land into being with song. The Wathaurong, Arrente, Walpiri, and Anangu cultural groups speak more than 200 dialects and have varied local traditions that are still present today. Aboriginal life changed dramatically with the arrival of Europeans. In the 1850s a Gold Rush attracted thousands of immigrants with the goal of becoming wealthy overnight. With them they brought disease that nearly wiped out the population of local Aboriginals. It wasn't until World War II compelled Australians to look beyond their traditional ties to Great Britain, forge a new alliance with the U.S., and see themselves anew as a Pacific Rim nation.
The combination of natural wonders, rich history, and diverse communities make Australia an island nation unlike anywhere in the world.
Most Popular Films
Films featuring Australia from international, independent filmmakers
Inside Tracks
Witness one woman's revelatory journey across the Australian Outback alongside the photographer assigned to follow her.
Produced by MediaStorm
Sydney
Join travel expert Rudy Maxa to experience the warm, fun-loving city of Sydney—from the beach to the Opera House.
Produced by Small World Productions
Coffee tasting in Melbourne
Join a few locals from Melbourne—our pre-trip extension—to find secret gems hidden in the city's laneways.
Courtesy CNN
Australia Interactive Map
Click on map markers
below to view information about top Australia experiences
Click here to zoom in and out of this map
Featured Reading
Immerse yourself in Australia with this selection of articles, recipes, and more
ARTICLE
Take a side-by-side look at the origins, spiritual beliefs, and traditions of Australia's Aborigine and New Zealand's Maori.
ARTICLE
Discover the largest living organism's wondrous qualities and, unfortunately, its bleak future.
ARTICLE
Learn about Australia's aboriginal groups, including their shared spiritual beliefs, like "Dreamtime."
RECIPE
Try a new take on barbecue the Australian way. Check out this recipe for barbecued lamb chops with a Shiraz reduction.
Australia: Month-by-Month
There are pros and cons to visiting a destination during any time of the year. Find out what you can expect during your ideal travel time, from weather and climate, to holidays, festivals, and more.
Australia in January & February
While the Northern Hemisphere is experiencing cooler temperatures in January and February, Australia is enjoying warmer, summer weather in the Southern Hemisphere. Summer in Australia brings a lot of rainfall. While the rain provides a cool relief from the humidity that is common this time of year, it may hinder your Great Barrier Reef experience as a mix of rain, wind, and currents make it difficult to spot the underwater wildlife from your boat. Summer also marks the start of vacation season for most Aussies, so expect crowded beaches and coastal towns.
January and February are ideal months to visit Tasmania. Located farther south away from the equator, Tasmania's weather remains cooler with temperatures averaging around 70 degrees. Tasmania is replete with wineries and this is the perfect time to explore the idyllic vineyards and sample local varieties.
Holidays & Events
January 26: Australia Day is a national holiday that marks the anniversary of the arrival of the first British fleet in Australia in 1788
The Australian Open Tennis Tournament, one of four major international tennis tournaments, is typically held in January
February 9-10: Carnevale is an annual event that brings the masquerade ball festivities of the Carnevale di Venezia (Venice Carnival) to Australia
February 23-24: Dragon Boat Races spread to Australia in the 1970s when Hong Kong hosted an International Dragon Boat Festival that invited nations from all over the world to discover and participate in this sport. Hong Kong's effort to spread this tradition and important part of their culture was successful, and now these Dragon Boat Races take place all over the world, including in Australia
Must See
Australia Day celebrates the anniversary of the arrival of Captain Arthur Phillip and his British fleet in Australia. In 1788, Phillip was tasked with bringing convicts to this foreign land to build a work camp. The establishment of this settlement was difficult for Phillips, his men, and the convicts due to the climate and landscape of Australia, which the men had never experienced, but in the 19th century, an Australian settlement was finally completed.
Australia Day festivities are similar to how we celebrate fourth of July. Aussies enjoy barbecues, partake in beach-side activities, and by nightfall, fireworks illuminate the sky.
Australia in March & April
March and April welcome crisp, cool weather, which provides a nice relief from the hot summer heat and humidity. Take a pleasant stroll around one of Australia's major cities when the weather isn't too hot—from exploring Sydney's iconic cityscape to Adelaide's scenic coastal setting. Plus, as the rainy season winds down, Australia's flora flourishes. Maybe the best showcase of the lush landscape is during a visit to the Daintree Rainforest where more than 40 percent of Australia's plant species grow.
Holidays & Events
Moomba Festival is an annual celebration that brings Melbourne's community together for local entertainment. This festival has held as a strong tradition in Melbourne for more than 60 years
Canberra Day is celebrated annually on the second Monday in March. The day celebrates the founding of Canberra, the city's natural beauty, and its cultural history with sporting events, theater performances, and more
Must See
March is the beginning of Whale Shark season when these gentle giants flock to Ningaloo Marine Park—a reef that stretches more than 160 miles. You can witness the largest known fish and shark species in the world at Ningaloo as these creatures tend to swim closer to the water's surface. The end of March through June also provide the best wildlife viewing experiences at the Great Barrier Reef due to little to no rainfall.
Australia in May & June
A drastic cool down occurs as June 1 marks the first day of winter, which means the start of ski season in New South Wales and Victoria. Despite the cold weather, this is the best time of year to snorkel and dive over the Great Barrier Reef. Expect little to no rainfall and clear visibility, making it ideal for underwater wildlife viewing. Plus, June is the beginning of the migratory season for dwarf minke whales who travel in packs to the Great Barrier Reef in the winter.
Holidays & Events
Labor Day is typically reserved for barbecues, sporting events, and marches. The holiday is known locally as "Eight Hours Day" in Tasmania and is celebrated on the second Monday in March
May 24: The Captain Cook Festival celebrates James Cook's arrival on Bustard Bay in 1770
The Queen's Birthday is celebrated on the second Monday in June
Must See
June is one of the best times of year to view the Great Barrier Reef's wildlife. Clear conditions and little to no rain make it easier to witness turtles gliding and fish speeding over a kaleidoscope of colorful coral dotted with constellations of starfish and groups of sea urchins.
Australia in July & August
Winter is in full swing in July and August, and while it's too cold to enjoy the beach this time of year, fewer crowds, little precipitation, and low humidity make this the perfect time to explore Australia's major cities. Stroll through Melbourne's broad boulevards to discover the city's Victorian architecture and hop on Adelaide's vintage tram to explore the city's cultural gems. Plus, if you can't enjoy the beach, take advantage of ski season, which is at its peak in July and August.
Must See
While the cool weather outside evokes a sense of holiday cheer in July and August, why not celebrate the holidays. Aussies enjoy Christmas festivities in July in addition to December. Celebrations include the Yulefest in the Blue Mountains where locals and visitors alike come together to share in the spirit of the holidays. Enjoy lively parades, peruse holiday markets, and feast on holiday favorites like turkey, ham, mince pies, and plum pudding at this beloved annual event.
If you're interested in something a little more unique, the city of Darwin holds the Beer Can Regatta. Witness working vessels made almost entirely of beer cans at this annual event that has been held since 1974.
Australia in September & October
September and October bloom with pleasant springtime temperatures. The balmy weather is celebrated with several flower festivals—from the Cherry Blossom Festival in Cowra to tulip festivals that take place throughout the Southern Highlands. But, with better weather and vibrant flora comes larger crowds.
Spring in Australia is an exciting season. Horse racing is a big August sport as preliminary races are taking place through the season in preparation for the Melbourne Cup in November. In addition to the many horse races that take place, the National Rugby League's final games are this season. Rugby has long been a popular pastime in Australia. In the 1890s, Rugby was more of a hobby for working men, but as the sport garnered increased public interest it finally became an official sport under the New South Wales Rugby Football League at the beginning of the 20th century.
Holidays & Events
The Brisbane Festival is a three week celebration in September that showcases local art
September 1: Wattle Day; wattles are bright yellow flowers that are the national symbol of Australian patriotism
Must See
The Australian Football League also has its final match. Australian football is a mix of American football and soccer where players use their hands to handle the ball and their feet to pass the ball.
Another springtime attraction is the Royal Botanic Gardens, Australia's oldest botanic garden, where vibrant wildflowers are on display this season. The 158-acre garden is home to 8900 plant species and 36 pieces of art.
Australia in November & December
November and December are the last couple of months to enjoy mild temperatures before the weather heats up in January and February. Summer in Australia is not only hot and humid, but also means the beginning of monsoon season. Prepare for an abundance of rainfall and thunderstorms, but when the weather is clear, it's ideal for hiking and exploring the country's national parks where myriad wildlife can be seen in their natural habitats.
Holidays & Events
The Melbourne Cup horse race takes place annually on the first Tuesday in November
November 11: An observance of the end of World War I
December 25: Aussies tend to spend Christmas outdoors at the beach or hiking
December 26: Boxing Day
Must See
Australia is home to some of the world's most wondrous creatures and natural splendors, including turtle nesting. In November through December, turtles hatch their eggs at local beaches. After the sun sets, you can catch a glimpse of this beautiful event. Plus, the Sydney Hobart Yacht Race takes place in December. The race is a tradition that began in 1945 when 9 boats raced from Sydney to Hobart.
Average Monthly Temperatures
Compare Our Adventures
Click 'Select to Compare' to see a side-by-side comparison of up to adventures below—including
activity level, pricing, traveler excellence rating, trip highlights, and more
30 DAYS FROM $9,490 • $ 317 / DAY
Small Group Adventure
Australia: Melbourne, Adelaide, Alice Springs, Uluru, Port Douglas, Sydney • New Zealand: Auckland, Rotorua, Queenstown, Fox Glacier, Punakaiki, Wellington
53 meals—daily breakfast, 13 lunches, and 13 dinners (including 2 Home-Hosted Meals)
Explore Sydney for 3 nights and Melbourne for 3 nights
Visit Uluru during sunset and sunrise
Swim, snorkel, and cruise the Great Barrier Reef during a full-day tour
Discover the ancient flora and fauna of Daintree Rainforest by foot and boat
17 DAYS FROM $5,845 • $ 344 / DAY
Small Group Adventure
Australia: Melbourne, Adelaide, Alice Springs, Uluru, Great Barrier Reef, Palm Cove, Sydney
28 meals—daily breakfast, 6 lunches, and 8 dinners (including 1 Home-Hosted Dinner)
Explore Sydney for 3 nights and Melbourne for 3 nights
Visit Uluru during sunset and sunrise
Swim, snorkel, and cruise the Great Barrier Reef during a full-day tour
Discover the ancient flora and fauna of Daintree Rainforest by foot and boat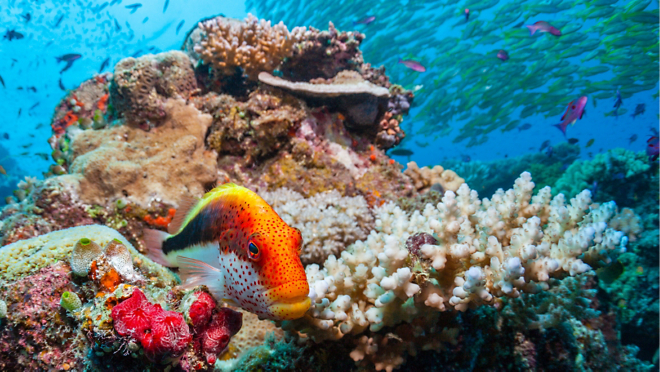 6 NIGHTS FROM $2,445
POST-TRIP EXTENSION
Australia's Great Barrier Reef & Sydney
Days in Australia
6
Spend 3 nights in quiet Palm Cove featuring pristine beaches and calm water
Explore Sydney for 3 nights and discover city highlights on an included tour
Choose to join an Optional Sydney Harbour Cruise to view the Opera House from a unique vantage point
Swim, snorkel, and cruise the Great Barrier Reef during a full day tour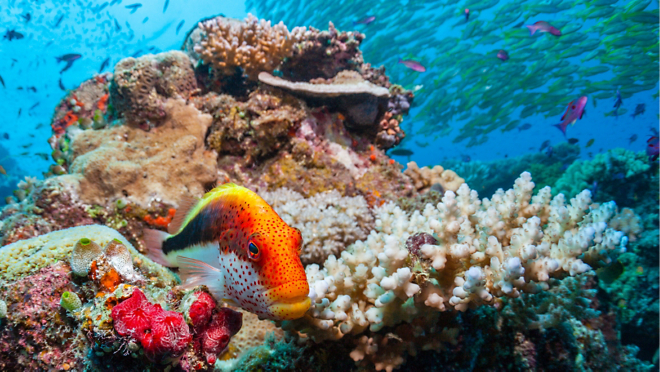 Not Applicable*
Not Applicable*
9 meals—6 breakfasts, 1 lunch, and 2 dinners
Spend 3 nights in quiet Palm Cove featuring pristine beaches and calm water
Explore Sydney for 3 nights and discover city highlights on an included tour
Choose to join an Optional Sydney Harbour Cruise to view the Opera House from a unique vantage point
Swim, snorkel, and cruise the Great Barrier Reef during a full day tour
Compare Adventures
Find the Adventure That's Right for You
Our Activity Level rating system ranks adventures on a scale of 1 to 5 to help you determine if a trip is right for you. See the descriptions below for more information about the physical requirements associated with each rating.
Activity Level 1:
1 2 3 4 5
Easy
Travelers should be able to climb 25 stairs consecutively, plus walk at least 1-2 miles over some uneven surfaces without difficulty. Walks typically last at least 1-2 hours at a time. Altitude can range from zero to 5,000 feet.
Activity Level 2:
1 2 3 4 5
Moderately Easy
Travelers should be able to climb 40 stairs consecutively, plus walk at least 2-3 miles over some uneven surfaces without difficulty. Walks typically last for at least 2-3 hours at a time. Altitude can range from zero to 5,000 feet.
Activity Level 3:
1 2 3 4 5
Moderate
Travelers should be able to climb 60 stairs consecutively, plus walk at least 3 miles over some steep slopes and loose or uneven surfaces without difficulty. Walks typically last for 3 or more hours at a time. Altitude can range from 5,000 to 7,000 feet.
Activity Level 4:
1 2 3 4 5
Moderately Strenuous
Travelers should be able to climb 80 stairs consecutively, plus walk at least 4 miles over some steep slopes and loose or uneven surfaces without difficulty. Walks typically last for 4 or more hours at a time. Altitude can range from 7,000 to 9,000 feet.
Activity Level 5:
1 2 3 4 5
Strenuous
Travelers should be able to climb 100 or more stairs consecutively, plus walk at least 8 miles over some steep slopes and loose or uneven surfaces without difficulty. Walks typically last for 4 or more hours at a time. Altitude can range from 10,000 feet or more.
Hide Acivity Level
TRAVELER EXCELLENCE RATING
PRICE
including international airfare
HIGHLIGHTS & ACTIVITIES IN AUSTRALIA
*This information is not available for our trip extensions. You must reserve the main trip to participate on this extension.
**This information is not currently available for this trip. Please check back soon.
Because the South Pacific Isn't Just for Nature Lovers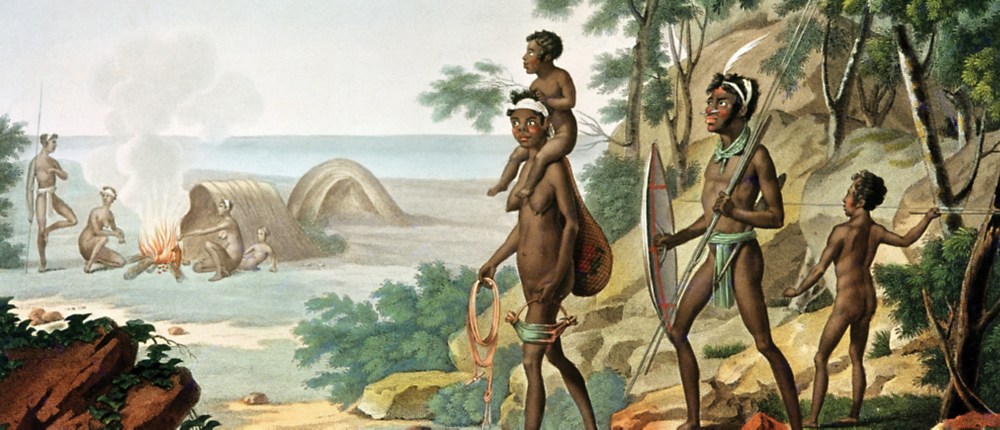 Take a side-by-side look at Aboriginal and Maori culture
for O.A.T.
The natural beauty of Australia and New Zealand makes these faraway islands fascinating places to explore. But beyond their stunning environs, their distinct and deep-rooted cultures are what bring these destinations to life. So let's uncover the South Pacific's spiritual side by juxtaposing Australia's Aboriginal ancestry with New Zealand's Maori heritage.
ORIGINS
Aborigine
Dating back tens of thousands of years, Aboriginal people came to Australia by land and have evolved into as many as 400 groups speaking more than 250 distinct languages.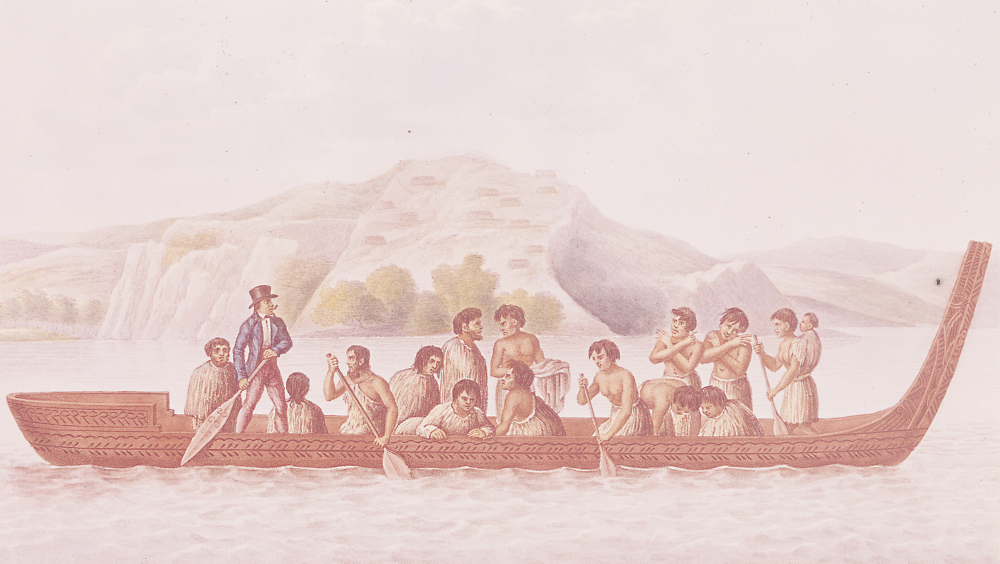 Maori
Arriving in the 13th century, the Maori came to New Zealand by boat from across Polynesia, and over time, have unified into a single ethnic identity with a shared language.
CREATION MYTHS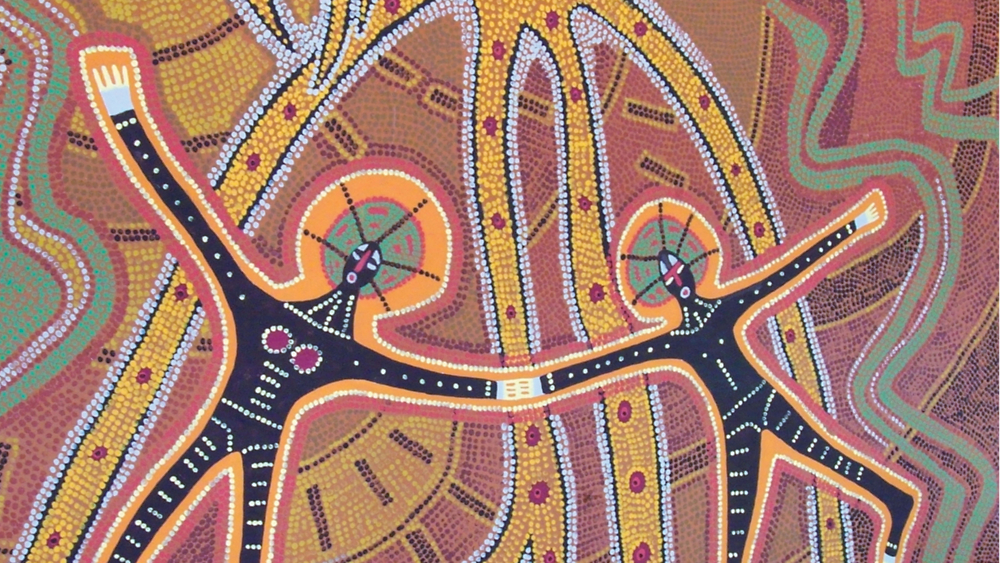 Aborigine
Ancestral beings moved through the world in a state of Dreaming (also called Dreamtime), calling things into being and naming what they saw as they went. The paths these creators took are known as songlines.
Maori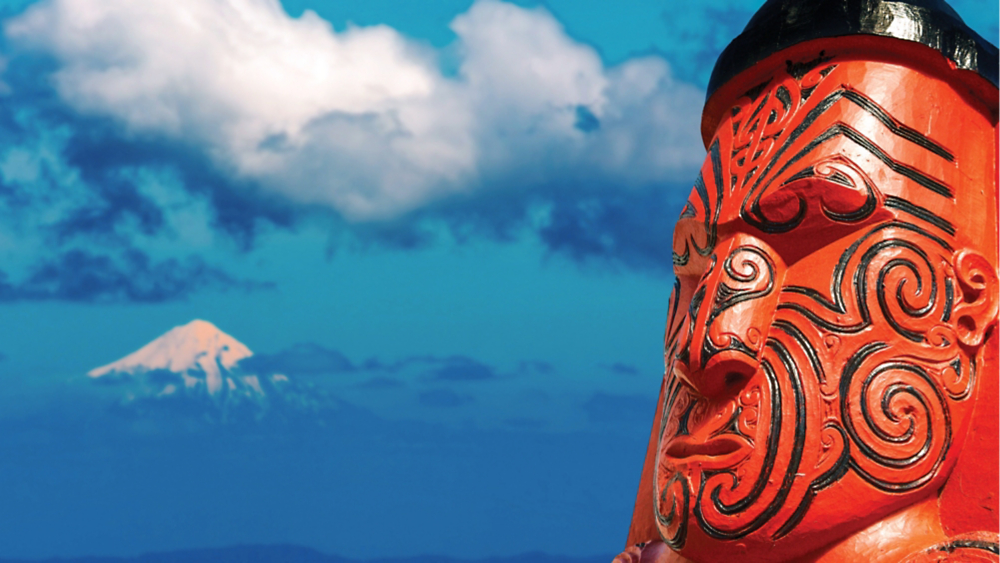 Ranginui, the Sky Father, and Papatuanuku, the Earth Mother, were too close, and their children felt confined, so their sons (representing natural features like mountains and forests) forcibly split heaven and earth to yield the world as we know it.
SPIRITUAL BELIEF

Aborigine
Souls are the province of humans alone, and represent two natures: who we make ourselves to be, and who the ancestral beings create in us. Animals and objects do not have souls, though they are created by beings that do.
Maori
All things contain mana, a soul-like force, and are bound by mauri, the energy connecting every element of creation. The resulting bond between humans and the world around us is core to Maori life.
KEY SYMBOLS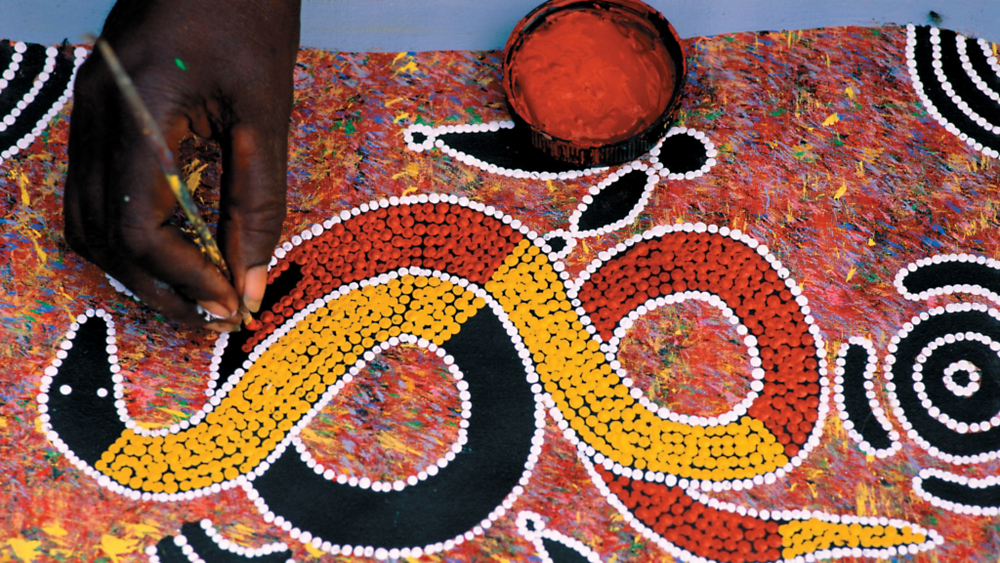 Aborigine
On rock paintings and textile art, a serpent outline in multiple colors (sometimes boasting other animal parts) is the Rainbow Snake, a mythical creature that helped create much of the land during the Dreaming period. It's considered the wellspring of fertility, growth, and hope.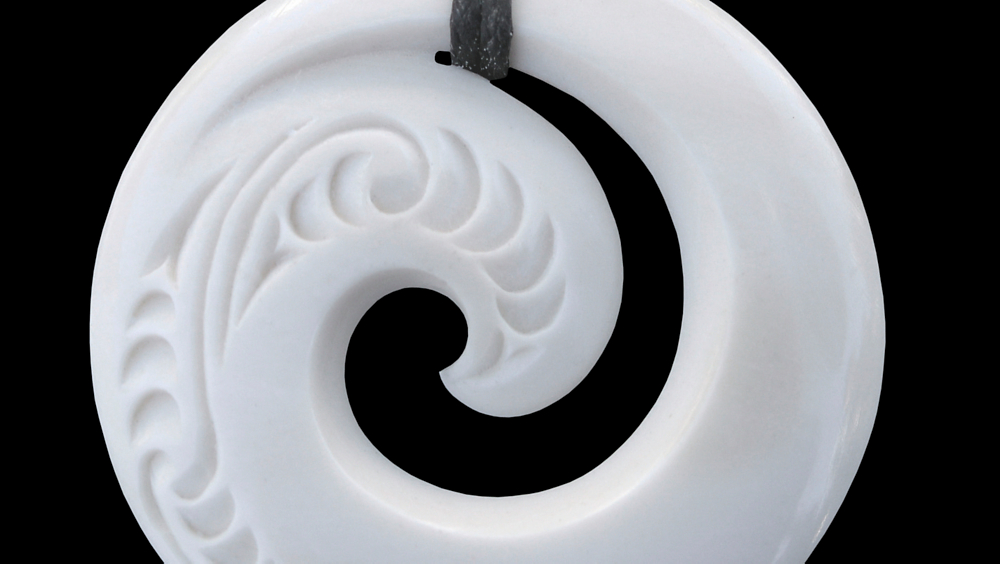 Maori
The spiral found in Maori jewelry or in tattoo-like ta moko patterns is a koru (loop), which represents a curled fern frond. In one direction, the spiral implies going back to the beginning; in the other direction, it unfurls, suggesting a new start and rejuvenation.
BODY ART
Aborigine
Body painting using a combination of clay dust, charcoal, and ash appears in ceremonies at every age. Boys decorate their chests and arms before their coming-of-age initiations. Men may decorate their arms, legs, and torsos in great detail before large funerals or long marches. Women honor Dreamtime stories by painting communal symbols and colors on their breasts, arms, and thighs in a joyous awelye ceremony.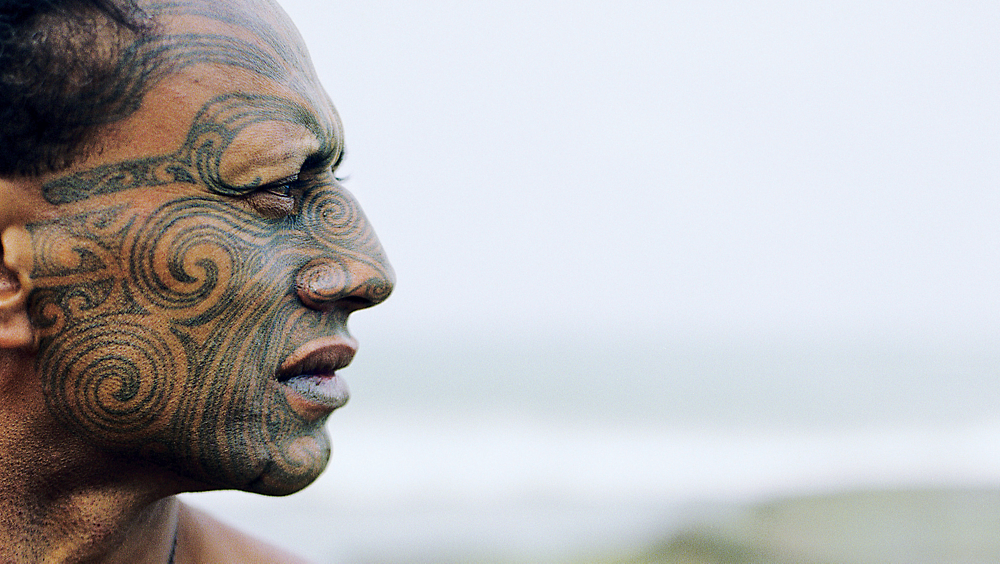 Maori
Ta moko (somewhat similar to tattooing) is the application of permanent colored skin markings. Both men and women may have ta moko, with the patterns revealing details about the wearer's family and tribal affiliations, their social standing, and even future roles. Ta moko may be on one's chest, limbs, or face, though women's facial ta moko is usually limited to the lip area or below.
TRADITIONAL PERFORMANCES
Aborigine
Long, hollowed-wood trumpets played with continuous vibration and circular breathing have been part of the culture for at least 1,500 years. Commonly known by the made-up word didgeridoo, the instrument is emblematic of Aboriginal life.
Maori
Haka refers to an array of percussive Maori dances featuring foot-stomping, thigh-slapping, and hand clapping. Performed first by women and then adapted by men as a war ritual, it's part of both ceremonial and casual events: New Zealand's premiere rugby team performs it before every game.
PROVERBS
For all their differences, each of the two cultures have an oft-quoted proverb that says just about the same thing, a reminder that—even for the most ancient groups—the world we all share will always endure longer.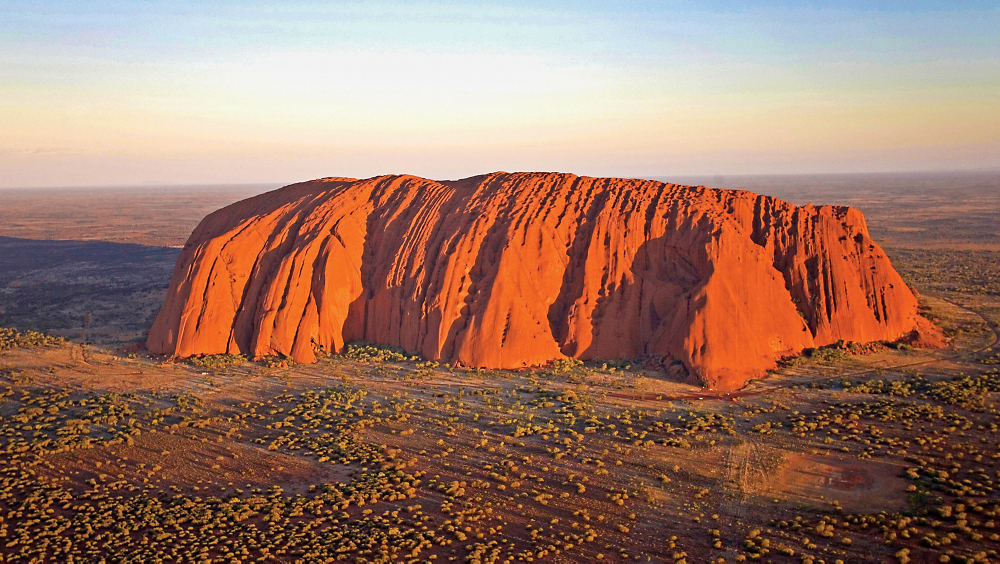 Aborigine
We are all visitors to this time, this place. We are just passing through.
Maori
As man disappears from sight, the land remains …
Take a side-by-side look at Aboriginal and Maori culture
The Great Barrier Reef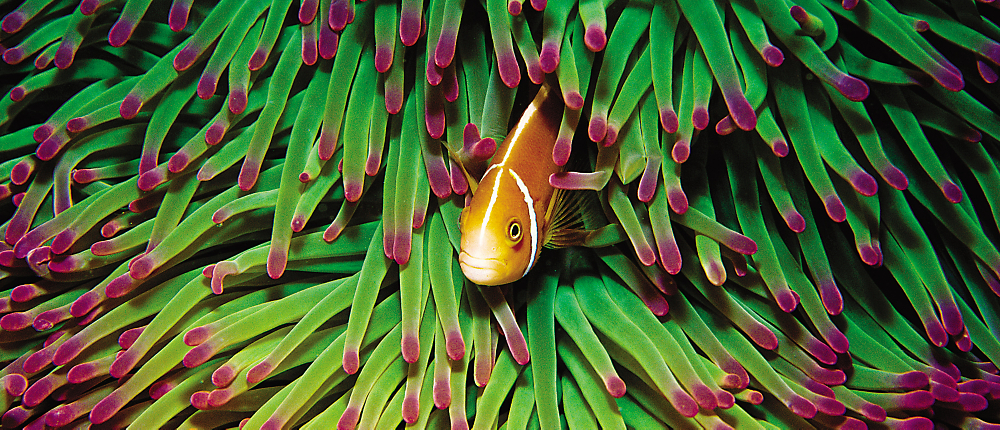 A closer look at the world's largest living thing
by Pavi Kulatunga
Stretching an astounding 1,600 miles, the Great Barrier Reef is not only the largest coral reef in the world, but it's also the planet's largest collective organism—and the only living thing on Earth that is visible from space. Renowned for its beauty as much as for the diversity of marine life it supports, the reef's truly massive size belies an incredibly delicate ecosystem that is increasingly at risk from predators, pollution, sediments, and severe weather.
Coral reefs, such as those found along the Great Barrier Reef, are composed of millions of soft-bodied invertebrate animals called coral polyps. The polyps, which stick together with energy-rich algae (called zooxanthellae), protect themselves by producing rigid shells of lime. The vibrant pigmentations of the algae lend the shells their stunning hues.
As the polyps die, their shells, or "skeletons," remain. New polyps then attach themselves to the remnants and continue the cycle. The resulting labyrinth of structures becomes a harbor of marine life, hosting more animal species than any other marine ecosystem in the world. More than 1,500 different species of fish alone can be spotted living in and around the coral of the Great Barrier Reef. Likewise, more than 400 different species of coral polyps exist in the Great Barrier Reef—a number that is nearly ten times the amount found in the entire Atlantic Ocean.
Polyp procreation
The reproduction methods of polyps vary greatly from species to species. Some are hermaphrodites, and produce both sperm and eggs. Other corals are gonochoric, meaning they produce single-sex colonies where all of the polyps in one colony produce only sperm, and all of the polyps in another colony produce only eggs.
But perhaps the grandest method of reproduction takes place during coral spawning—a synchronized ejecting of large quantities of eggs and sperm into the surrounding water. During such events, it's not uncommon for trillions of eggs and sperm to be released on the same night.
Location, location, location
Owing much to its location, the Great Barrier Reef resides in the Coral Sea just off the coast of Queensland, Australia, on the eastern edge of the continental shelf. This unique location, more than any other factor, is the reason the reef has thrived. Here, an abundant supply of shallow, clear water allows sunlight to easily penetrate and keep water temperatures at a constant 68–90° Fahrenheit. These conditions are especially ideal for the algae, which need sunlight to make the coral's main diet of sugary nutrients.
A sinking feeling...
Many fish species feed on coral, including the parrotfish, butterfly fish, and tangs, as well as certain marine snails and marine slugs. However, coral's most dangerous predator is the crown-of-thorns starfish. In 2000, an outbreak of the starfish descended upon the reef and decimated a large population of coral. It was estimated that over 60% of the reef's living polyps were lost during this feeding frenzy.
A far more dangerous threat facing the Great Barrier Reef is the ever increasing temperatures of the Coral Sea. Since the mid-1980s, increased water temperatures have bleached large portions of coral in the Great Barrier Reef. This bleaching puts severe stress on the coral and, in many cases, leads to coral death, greatly impacting the ecosystem.
Oceanographers and environmental scientists are deeply concerned about the bleaching occurring at the reef. Recently, in an effort to reverse the steady advance towards extinction, scientists have turned to cryogenics—freezing sizeable quantities of coral polyp eggs and sperm—in the event that the reef can't be saved.
It is difficult to imagine something so large vanishing, but like a sunken constellation whose stars are burning out, the Great Barrier Reef is facing some difficult days ahead. For now, at least, the colorful majesty of the world's largest living thing is available to all who venture to see it.
A closer look at the world's largest living thing
40,000 Years and Counting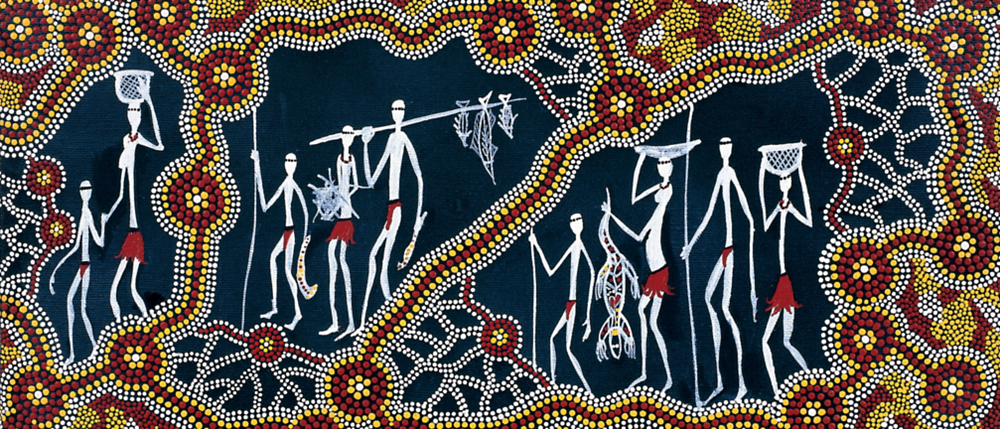 The cultural history of Australia's Aborigines
by Pavi Kulatunga
At the heart of Aboriginal culture is 'Dreamtime,' a complex network of spiritual beliefs ...
The 1974 discovery of skeletal remains in Lake Mungo—a dry lake in the Australian state of New South Wales—revolutionized the world's understanding of Australia's indigenous community. Testing revealed that "Mungo Man," as the skeleton was known, was an Aboriginal ancestor who had died between 40,000 and 60,000 years previously—a remarkable time frame that proved, scientifically, that Australia's Aborigines possess the world's longest continuous cultural history.
Australia's indigenous communities agree, but their reference point is spiritual, not scientific. As they see it, they've been inhabiting the Earth since time began—a belief reflected in the name by which these groups are known: Aborigine, derived from the Latin ab origine, means "from the beginning."
A blanket term, "Aborigine" obscures the fact that Australia's indigenous community is not a single, cohesive entity. Indeed, when British settlers stepped ashore in 1789, there were an estimated 350 to 750 distinct tribal groups, each with its own name, language, social customs, and traditional methods of subsistence. (Today, there are fewer than 200.)
Where spirituality and culture interweave
While each Aboriginal group has its own clan-specific rituals, there are overwhelming similarities between their core spiritual and cultural philosophies. These powerful, shared beliefs help explain why these seemingly disparate groups have been able to successfully preserve their traditions for more than 40,000 years.
At the heart of Aboriginal culture is "Dreamtime," a complex network of spiritual beliefs in which the past, present, and future exist simultaneously. Essentially a creation mythology, Dreamtime describes how dormant spirit-ancestors living within the earth suddenly awakened and, assuming half-human, half-animal forms, gave shape to the planet, creating mountains, valleys, deserts, rivers, and forests. When their work was done, these spirits crept back inside the earth, where they remain today.
For Aborigines, then, the land is truly sacred. Australia's mountains and rivers aren't simply reminders of their history, but physical manifestations of the spirit-ancestors who dwell inside—making the entire continent one vast sanctuary. Yet, these culturally significant locations are largely unknown outside of the communities in whose Dreamtime lore they feature. Of the relatively few acknowledged Aboriginal sites, perhaps the best known is Uluru, or Ayers Rock, the iconic sandstone monolith that rises more than 1,200 feet from the flat desert floor of the Outback.
The legacy of Dreamtime
Instead of a written record, Aborigines have relied on oral traditions to pass along and preserve Dreamtime stories. Each group performs corroborees, or ceremonies—including initiation and bereavement rituals—to maintain its history.
Dreamtime stories are also expressed through art, particularly rock paintings and petroglyphs. The images—rendered in red ochre, white kaolin, and charcoal—typically reflect the sacred totems specific to each Aboriginal group. Some etchings, however, depict Aboriginal hunters and their prey, like goanna lizards and wallabies. While the purpose and significance of such artwork is largely unknown to outsiders, one theory is that they served as backdrops for corroborees.
In the 1970s, a new style of Aboriginal painting known as "dot art" emerged. As with rock paintings and petroglyphs, these paintings focus on the natural world, showcasing Dreamtime animals and landscapes. However, unlike earlier styles, dot art features vibrant colors and abstract designs, which are used to mask sacred images and ensure that Dreamtime secrets are not revealed. The style, similar to pointillism, involves the artist painstakingly covering a canvas with uniformly sized dots—a process generally achieved by using wooden sticks or, more traditionally, echidna quills.
Dot art paintings have become extremely popular—not only in Australia, but also in the international community. Indeed, Time magazine's renowned art critic, Robert Hughes, declared it "the last great art movement of the 20th century." Today, dot art paintings are displayed in museums and high-end galleries throughout the world—ensuring that the culture and history of Australia's Aborigines will endure.
The cultural history of Australia's Aborigines
True Australian Barbecue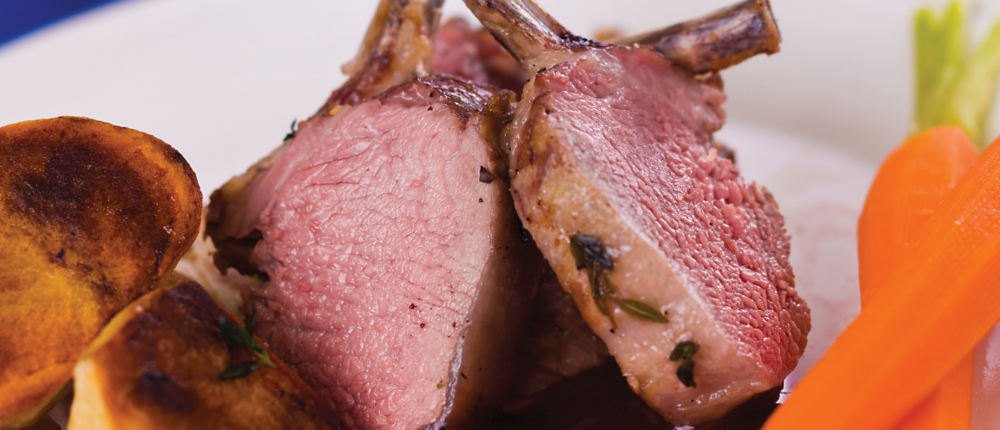 Grilled lamb chops with Shiraz reduction
from Harriet's Corner
Considered by many as the national dish of Australia, lamb has a strong presence on the menus and dinner tables of local restaurants and households across the continent. Grilled lamb chops with Shiraz reduction is an easy-to-make dish that highlights its fresh and savory ingredients, such as lime, garlic, and red wine—while taking very little time to cook. Whether you've already been to the land "Down Under", or want a taste of what you can expect, this dish will transport you straight to the heart of Oz.

Ingredients:
Lamb chops:
8 Australian lamb chops
¾ cup olive oil
1 Tbsp lime zest
2 Tbsp lime juice
¼ cup finely chopped mint
½ tsp salt
½ tsp pepper
Shiraz reduction:
2 Tbsp unsalted butter
1 cup thinly sliced onions
1 Tbsp finely chopped garlic
3 cups Shiraz wine
Salt and pepper, to taste
Preparation:
In a shallow dish, combine olive oil, lime zest and juice, mint, salt, and pepper. Coat both sides of the lamb chops in the marinade leave for 2 hours at room temperature, or refrigerate overnight.
Melt butter in skillet over medium heat and add garlic and onions to sauté for 8 to 10 minutes, or until golden brown. Stir in wine and season with salt and pepper. Bring to a boil, then reduce heat and simmer for 1 hour, or until mixture thickens and reduced to 1 cup. The sauce should have the consistency of syrup.
Grill lamb chops for 3 to 4 minutes per side for medium-rare, or until desired temperature. Spoon Shiraz reduction over the chops and serve.
Serves: 4
Grilled lamb chops with Shiraz reduction