Extensions
Lot Boutique Hotel
Tirana, Albania
Lot Boutique Hotel is conveniently situated in Tirana's city center, within walking distance of Et'Hem Bey Mosque and Skenderbeg Square. Hotel amenities include a bar/lounge, casino, and restaurant. There are 31 air-conditioned rooms, each with minibar, satellite TV, safe, complimentary wireless Internet, and private bath with hair dryer.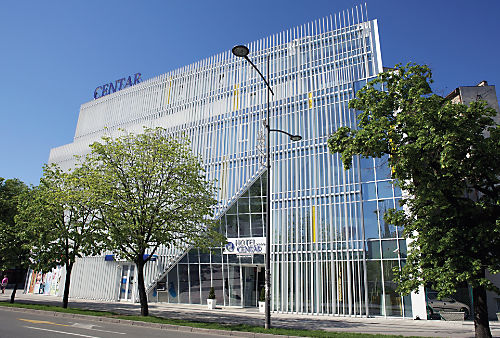 Hotel Centar
Novi Sad, Serbia
Situated in the center of Novi Sad, Hotel Centar is located near attractions like the Serbian National Theatre, City Hall, and the Name of Mary Church. On site, the hotel offers laundry service, a fitness center, a bar, and room service. All of its 51 guest rooms provide complimentary wireless Internet access and a private bath.
Envoy Hotel
Belgrade, Serbia
Located near Belgrade's central Republic Square, Envoy Hotel offers an on-site fitness center, spa, and restaurant. Each of its 49 contemporary guest rooms provides complimentary wireless internet access, a TV, a mini bar, a safe, coffee- and tea-making facilities, and a private bath with a hair dryer.